Amber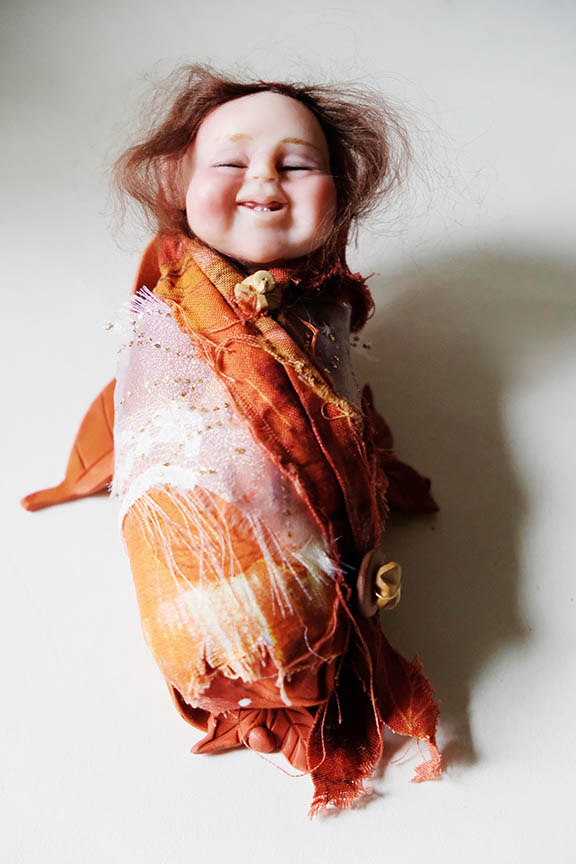 Click photos below to enlarge
Amber the Swaddled Baby Elf brings autumn magic into your home. She's a beautiful, laughing baby elf. She'll be comfortable anywhere since with her a one of a kind, leaf lounger.

Amber is made with polymer clay, cloth, wooden accessories and fiber. Her little leaf bed is also made with polymer clay.

Approximate measurement while laying on leaf bed: L - 6.5", W - 4.0", H - 3.5"

Take Me Home
Snowbie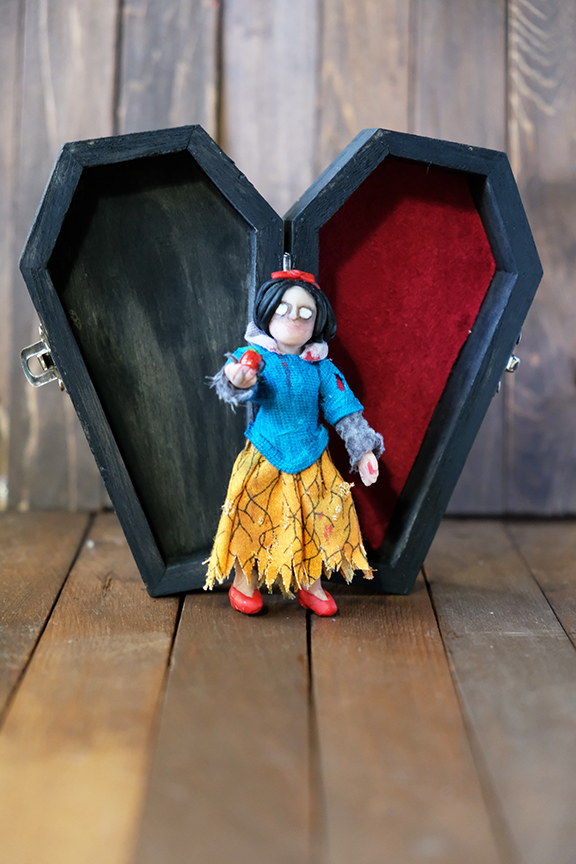 Click photos below to enlarge
Snow ate the apple and turned into a charming, little zombie. Now, she's called Snowbie. This tiny horror will fit right in your palm. Do not take the apple she is offering, it is red and juicy but if you look closely, it's very, very, bad on the other side.

Snowbie is semi-poseable and comes with with a coffin featuring the tree from where the apple came from. Coffin size: Height - 5" x Width - 2.5-3" x Depth - 1.5"

Take Me Home
Kamaji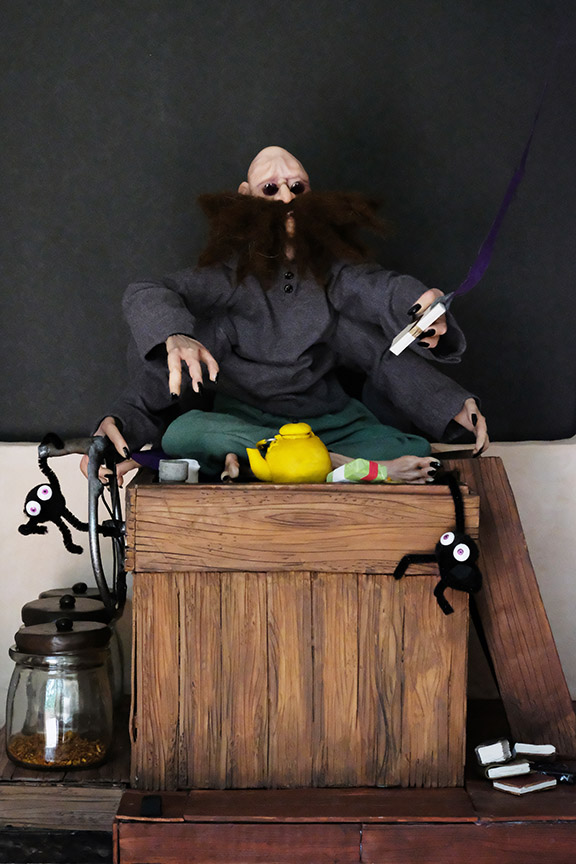 Click photos below to enlarge
Kamaji The Boiler Room Man is a one of a kind fan art for one of my favorite anime, Spirited Away. Kamaji is the six-armed man manning the boiler room.

He comes with his box platform and all his little vises: teapot, ciggies, books and purple pillow. He will even bring a couple of soot sprites to keep him (and you) company.
Take Me Home