Missing Missy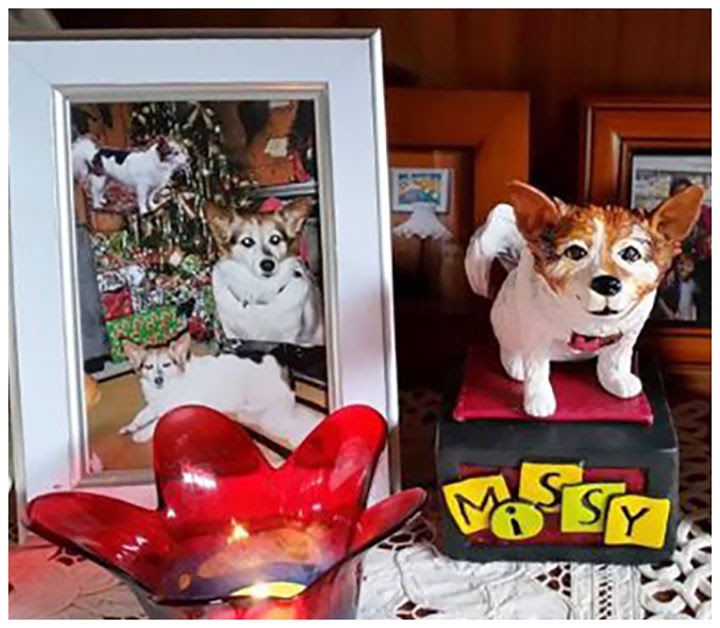 One of my mom's dear friends ordered a custom pet sculpture. Her friend has been mourning the loss of her dog Missy. She got lost during a camping trip and they have never found her. She wanted to give her a memorial to remind her of her beloved pet. It was sad working on this piece, I've lost pet dogs over the years and I know the heartbreak it brings.

After the order was completed, she sent me a lovely message about how alike sculpture and the real Missy was. And the other day, when she was finally able to give the custom dog sculpture gift to her friend, she sent me these photos.

Thank you for sharing these photos. I am glad to know that even though Missy is not there with her anymore, she will never be forgotten. I hopet Missy finds her way back to her or if not, to a new home that will love her just as much.