Bulk Caricature Orders: Deal Gobbler & Weddings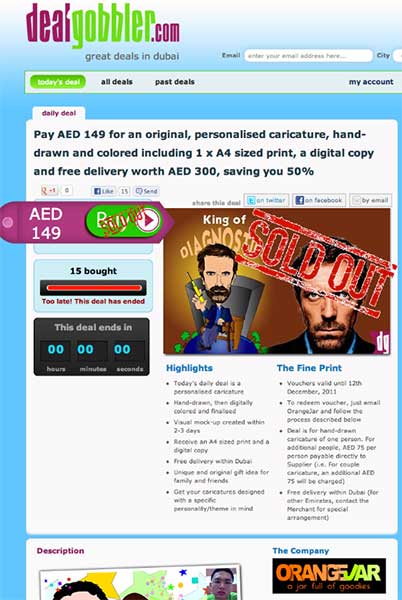 This was a busy time last year. One of my projects included a partnership with DealGobbler.com where we offered 50% off on caricatures. Fifteeen vouchers sold, I know it's not much but that was still more than a dozen! It was my first time to enter such a partnership. Most of the clients redeemed their voucher towards December making that month even more hectic.

Which leads me to another client...


Wedding Name Holders

Around this time last year, I was approached by a lovely couple who were planning their small wedding. They know each and every one who will be there, and they wanted to use a pen & ink caricature as a name holder and after the wedding, they can take it home as their personalized wedding souvenir. I love the idea! It was thoughtful and very intimate!

After our meeting, we settled on the price, the style and the type of paper they wanted. At the end of it, I drew more than 90 unique pen and ink caricatures on A6 quality drawing paper.

Pen & Ink is my first love so I really enjoyed going back to this medium. And I'm happy to report, even a year later, my clients said they were extremely satisfied with my work, in fact, paraphrasing a bit from their actual words, they said I was the only supplier for their wedding that they were happy with.

I'm sorry that the other suppliers were not satisfactory but I am over the moon that they were happy with my work!

Seeing those caricatures as I was cleaning up my files made me long to make more pen and ink artworks which I loved to create when I was younger. Let's see...